When most people think of Korea, what comes to mind almost immediately is usually Samsung, the electronics giant, and perhaps Myeongdong, their shopping district or their royal palace. For a deeper look into old korea, the
Bukchon Hanok Village
in Seoul is a lovely place to spend your afternoon.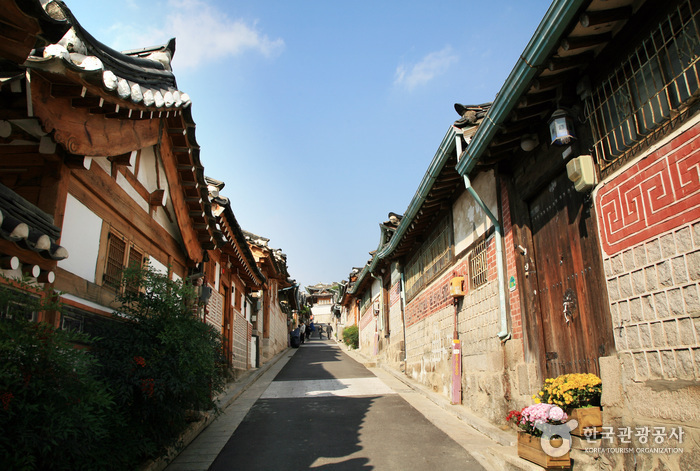 Image credit to korea tourism organisation
The Village is a Korean traditional village with alleys and hanoks aand is mainly used as a cultural centre and dining location.
How to get here: take the train to Anguk station and exit via exit 3. Walk for about 300m and you will find yourself in the village. Comfortable footwear is recommended as the roads are steep and some pavements are pebbled, making it difficult to walk.
Review: There are a variety of Hanoks open for visitors to view or to enter to take photos. Some also organise workshops at scheduled times daily, such as traditional knot tying or kimchi making. For more details approach the tourist information centre located within the Hanok village to obtain a brochure with the scheduled workshop timings.
The Hanok Village was also the filming location for many Korean drama serials, most notably, 'Personal Taste', which starred Lee Min Ho. The female lead Gae In's house, Sanggojae was shot at Bukchon Hanok Village.
Image credit to Personal taste drama
Accomodation:
There are also a few Hanoks open as Bed and breakfasts for guest to stay in. I stayed in a small Hanok called
Raon Hanok Homestay
, a short distance away from the Hanok village. It can be booked via
Agoda
or the hanok website directly. The room I stayed in was a single, and cost about S$50 a night including breakfast (toast with jam, eggs, juice). Photos of the Hanok can be found below.
The host of the Hanok, Hyun Ah, is a bespectacled lady who is very accommodating and helpful. There are many brochures available at the Hanok and the staff can provide advice to you on places to visit and opening hours.
Bukchon Hanok Village makes for a lovely getaway from the maddening crowds of Myeongdong or Dongdaemun and is quaint and lovely in it's ancient architecture and design.